NYC photos.
I had made a proper post with more detail than this one a couple of days ago, and then lost it. Bugger. So, here's a stripped down version.
My friend Emily, who works at Boneshakers, asked me to do one side of the sign for the day. When I was stumped for ideas, she said to do a self portrait. Every time my friends impersonate me, they include "OI!" at the beginning of each sentence, so I felt I had to include that.
Things I saw.

Struggled to find the Megabus stop. In case you're interested, it's unmarked, and the bus just pulls in the the West Lobby of / under the David L Lawrence Convention Centre Center, off Penn Ave and 10th St. View from the bus: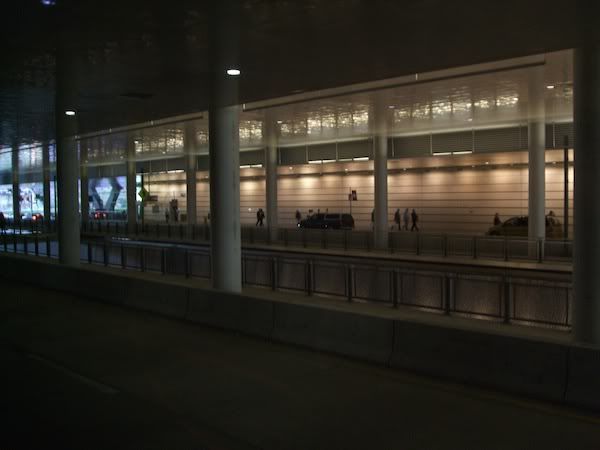 Bask in the glory of the Megabus, a $4.50 round trip to NYC, including free Wifi, 2 seats to myself each way, and clean bathrooms. I'll be doing this again in a month!






Pretty sunset.






Arriving in the neon lights of NYC.





Graffiti.






Soon to be submitted to passiveaggressivenotes.com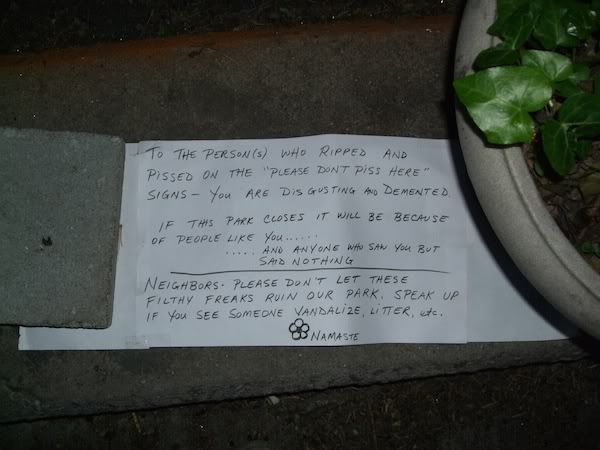 Lots of hang out time with Luigi Ghengis Smuigi (aka:
korsyn / my very good friend Chris)







...And Nicholas No Touch, the biggest scaredy cat I know.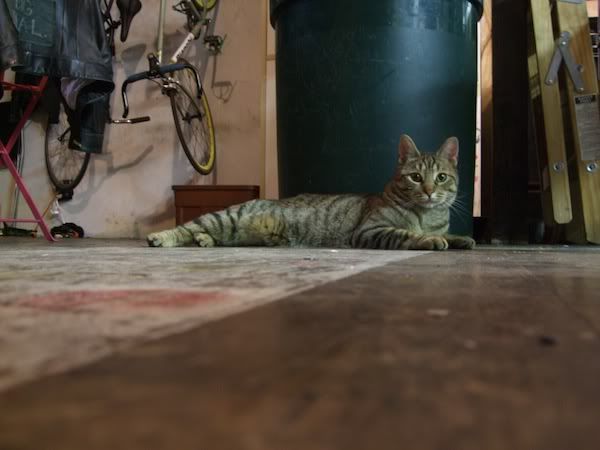 Leaving NYC.


Coffee!

Started off downtown Pittsburgh at 21st St coffee, with a soy latte and a Clover brewed coffee. Both were delicious!






Ok-ish soy macchiatto from Joe, the Art of Coffee.






Super tasty soy macchiatto from Stumptown at the Ace Hotel, pulled by my friend Justine, who has my current dream job.






Another drink by Justine, this time a soy latte, along with some beans I brought home.


Savoury things I ate.
Proper NYC bagels. So good.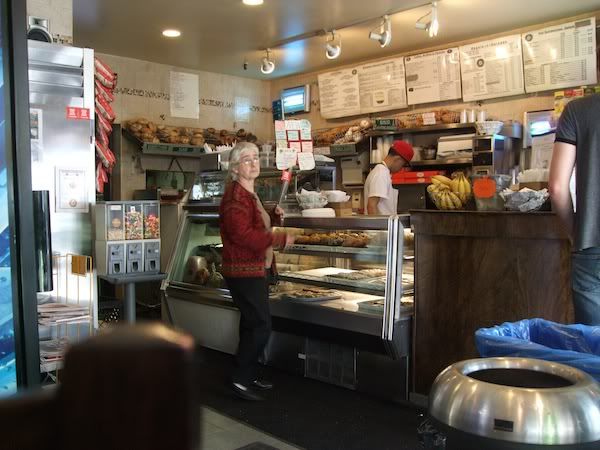 BLT bagel from Atlas Café. Not the best bagel, also came with cream cheese, which was weird for a BLT. Still nice, though.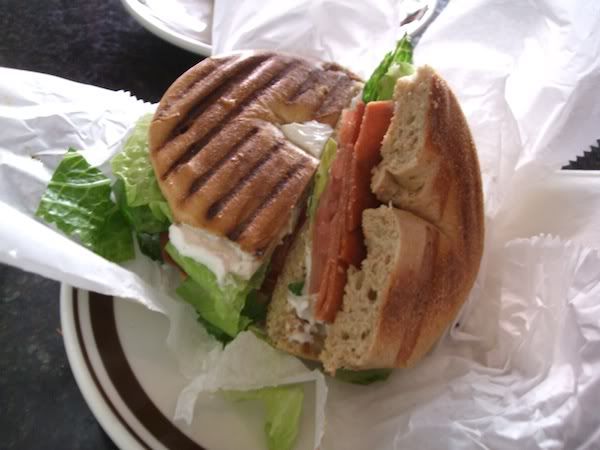 Vinny's pizza! This Hawaiian slice was mine...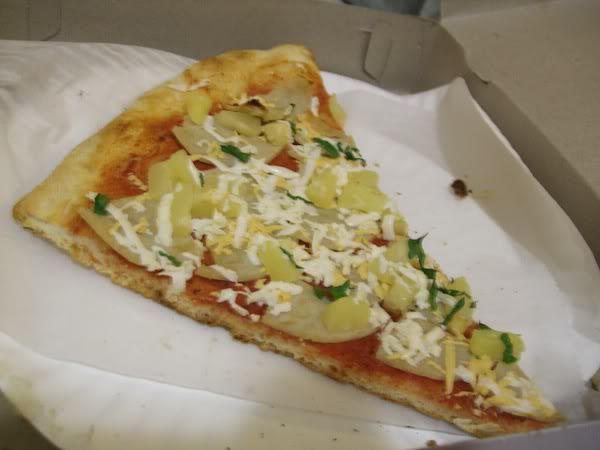 ...And this Mac and Cheese slice was Deirdre's. She was stressing out over her final papers, so I brought her food, meaning she didn't have to worry about cooking.







Sammich from Boneshakers: The Ruben. With Daiya cheese! Mmm, stringy. Vegan cheese has come a long, long way.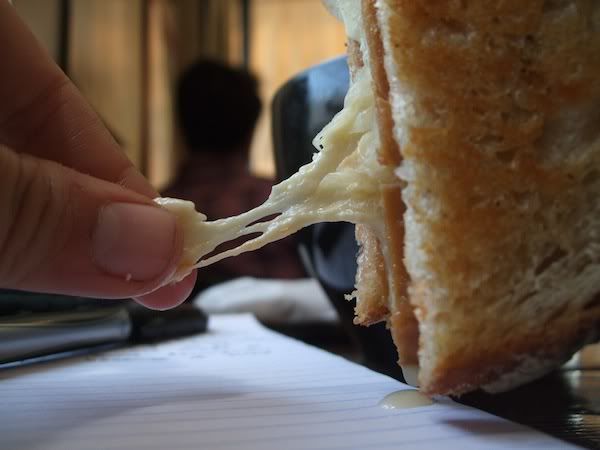 Last but not least,

Sweet Things I ate.

Vegan Treats Oreo Creme doughnut. So sickly. So amazing.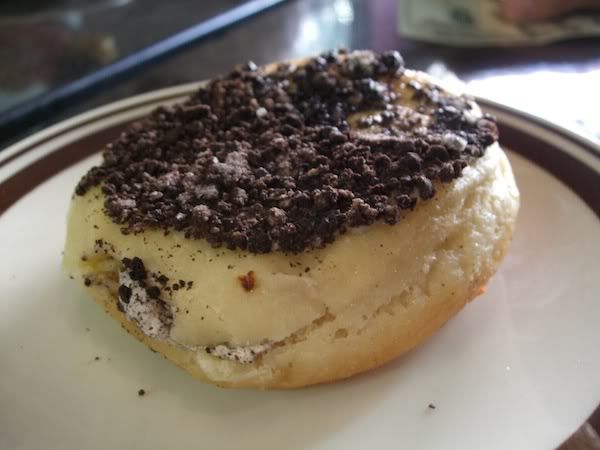 Vegan Treats Boston Creme doughnut. Eaten straight after my BLT bagel, and Oreo Creme doughnut. STOMACH OF STEEL.






Vegan Treats cinnamon bun, shared with Deirdre later that evening.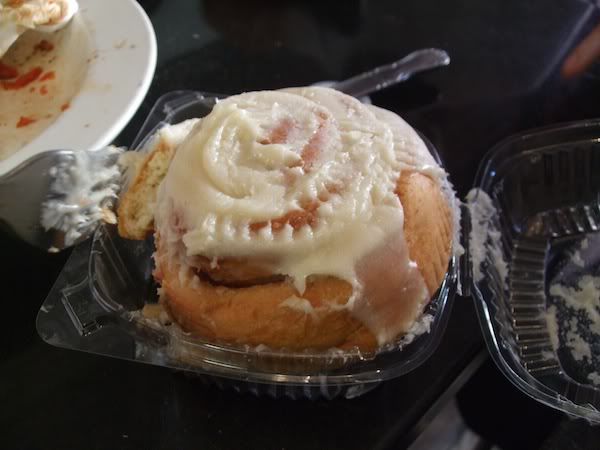 Vegan Treats marshmallow brownie. I ended up eating one and a half of these, after having just eaten Vinny's pizza, and then we all piled in the car to go to Klein's for soft serve ice cream dipped in chocolate and covered in sprinkles. In my excitement to leave, I forgot my camera. DAMNIT. Still, this brownie was nice, I was just expecting Dandies rather than marshmallow creme. I've become such a picky vegan! But really, this was tasty.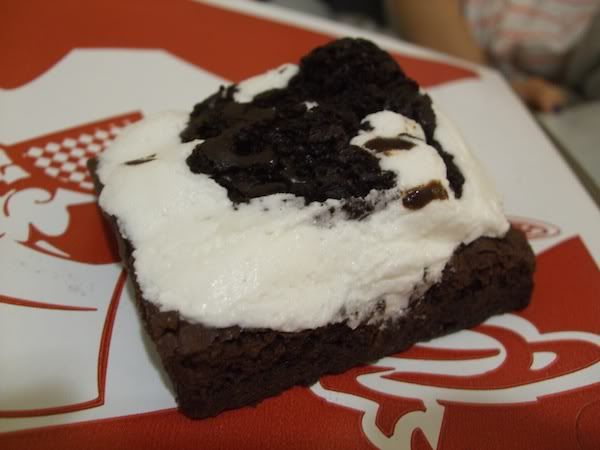 Case full of Vegan Treats, at Atlas Café.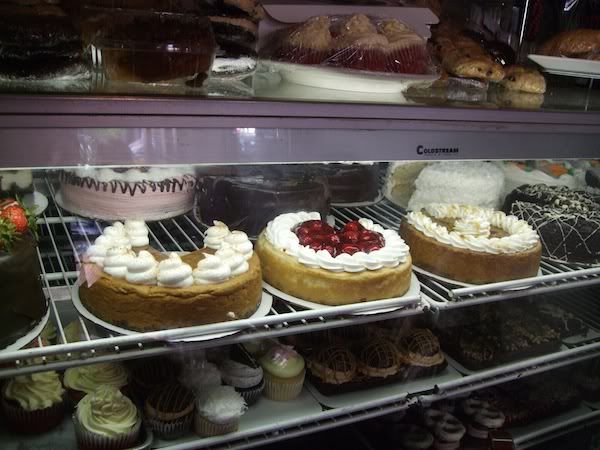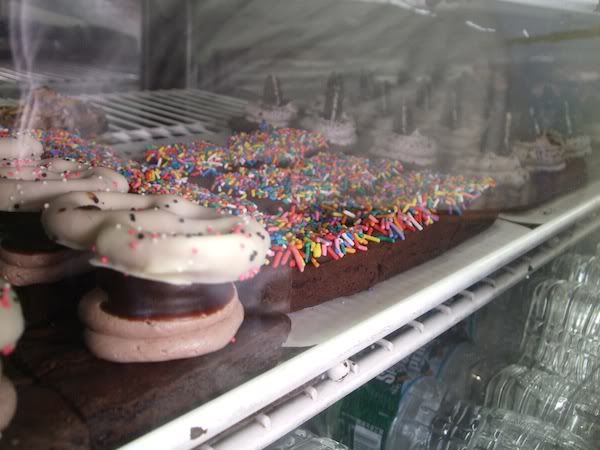 But of course, it wouldn't be a trip to NYC without a trip to my beloved Lula's Sweet Apothecary! I love this place. Bask in the glory of this sundae, eaten on the bench outside: coffee ice cream, caramel and ginger molasses cookie ice cream, caramel sauce, candied pecans, coconut whipped cream, and a cherry on top. YESSSSSSSSSSS!






Feeling very pleased with myself.


FIN.
Comments {28}